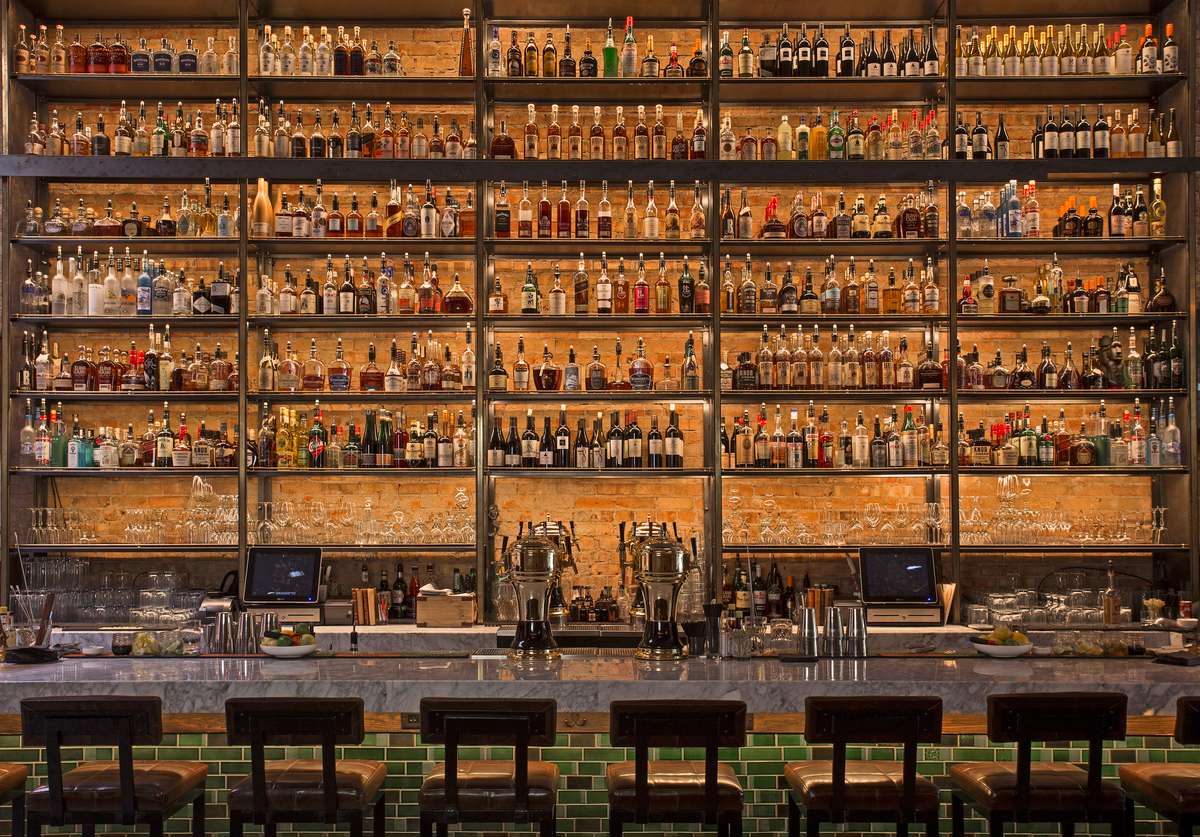 WHITE HORSE
SPIRITS & KITCHEN
— Now Open —
White Horse Restaurant + Bar
in Downtown Salt Lake City, UT
Salt Lake City
325 Main Street
Salt Lake City, UT 84111

Hours
Monday - Sunday:
11:00 am - 1:00 am

The White Horse Prophecy
A statement purported to have been made in 1843 by Joseph Smith, Jr., founder of the Latter Day Saints, regarding the future of the Saints and the United States of America. The Saints, according to the prophecy, would "go to the Rocky Mountains and be a great and mighty people", identified figuratively with the White Horse described in the Book of Revelation. The prophecy further predicts that the United States Constitution will one day "hang like a thread" and will be saved "by the efforts of the White Horse".

Some have speculated, on the basis of the White Horse Prophecy, that the Saints expect the United States to eventually become a theocracy dominated by The Church of Jesus Christ of Latter-day Saints.

This, of course, is all speculation.
"Best oysters in town. Creative and stellar menu. These folks know what they're doing."
- Mike B.
"Creative craft cocktails & extensive collection of spirits. Extremely difficult to choose a favorite dish because absolutely EVERYTHING on the menu is to die for! Very Friendly & personable staff plus atmosphere is one-of-kind. New favorite destination!"
- Jennasea S.
"Great spot in a fabulous new location, excellent food and drink menu along with a friendly and attentive staff."
- Bradley B.
Review Your Favorite Dishes
Leave a Review
"I absolutely love White Horse. I love the unique cocktails they offer. From there the appetizers are incredible. I love the Buffalo Cauliflower, Eggs and Chips, Gnocchi, and Hamburgers. I've enjoyed everything I've gotten here. This is my first choice when I'm In the city and recommend it to all my friends."
"Love everything about White Horse. Brussels sprouts and cocktails are so delicious. Service is always on point."
"What an awesome salad... I could live on this!"
"I tell everyone, local and afar, that White Horse is the best experience SLC has to offer. The Brussels Sprouts are life changing and are unlike any other you'll ever have. The whole menu is extraordinary (chips! soup! salad! chicken! desserts!) and the atmosphere is top notch. I am just the biggest fan."
"Sounds weird, but it's an absolute must try if you're here!"
"Easily the best Brussels sprouts I've eaten at a restaurant. The sauce that comes with them is amazing. We have a nut allergy and they were very accommodating, we are glad we were able to try these!"
"I absolutely love White Horse. I love the unique cocktails they offer. From there the appetizers are incredible. I love the Buffalo Cauliflower, Eggs and Chips, Gnocchi, and Hamburgers. I've enjoyed everything I've gotten here. This is my first choice when I'm In the city and recommend it to all my friends."
"Love everything about White Horse. Brussels sprouts and cocktails are so delicious. Service is always on point."
"What an awesome salad... I could live on this!"
"I tell everyone, local and afar, that White Horse is the best experience SLC has to offer. The Brussels Sprouts are life changing and are unlike any other you'll ever have. The whole menu is extraordinary (chips! soup! salad! chicken! desserts!) and the atmosphere is top notch. I am just the biggest fan."
"Sounds weird, but it's an absolute must try if you're here!"
"Easily the best Brussels sprouts I've eaten at a restaurant. The sauce that comes with them is amazing. We have a nut allergy and they were very accommodating, we are glad we were able to try these!"
"I absolutely love White Horse. I love the unique cocktails they offer. From there the appetizers are incredible. I love the Buffalo Cauliflower, Eggs and Chips, Gnocchi, and Hamburgers. I've enjoyed everything I've gotten here. This is my first choice when I'm In the city and recommend it to all my friends."